Royal Scot Special Events – Green Bay Special Events
Don't take our word for it when we say we are good at what we do, take our customers word for it.
"For the last several years we have sponsored at least two outings per year. We have never had a complaint from a participant and we have been nothing but pleased with the outcome of our outings. You are probably of the mindset I am when we have an outing. In our case it has been our client appreciation outing and our biggest expenditure of the year. OUR CLIENTS JUST LOVE IT AND SO DO WE! The prices are extremely competitive. The Food is excellent and the service is superior. The course is well groomed and challenging enough for an advanced golfer but not too challenging for the once a year(outing_ golfer to have fun. I can say without reservation that if you book your outing with Royal Scot you won't regret it."
"I chair the golf outing for the Estate Planning Council of N.E.W. We have always held it at Royal Scot and the professionals, CPA's, Attorneys, Trust Officers and Certified Financial Planners have had nothing but rave reviews for the event and the venue as well. You can place your faith in the Rand family and Royal Scot. Royal is plenty upscale for the type of person who wants to be catered to but not so much that one cannot relax and enjoy."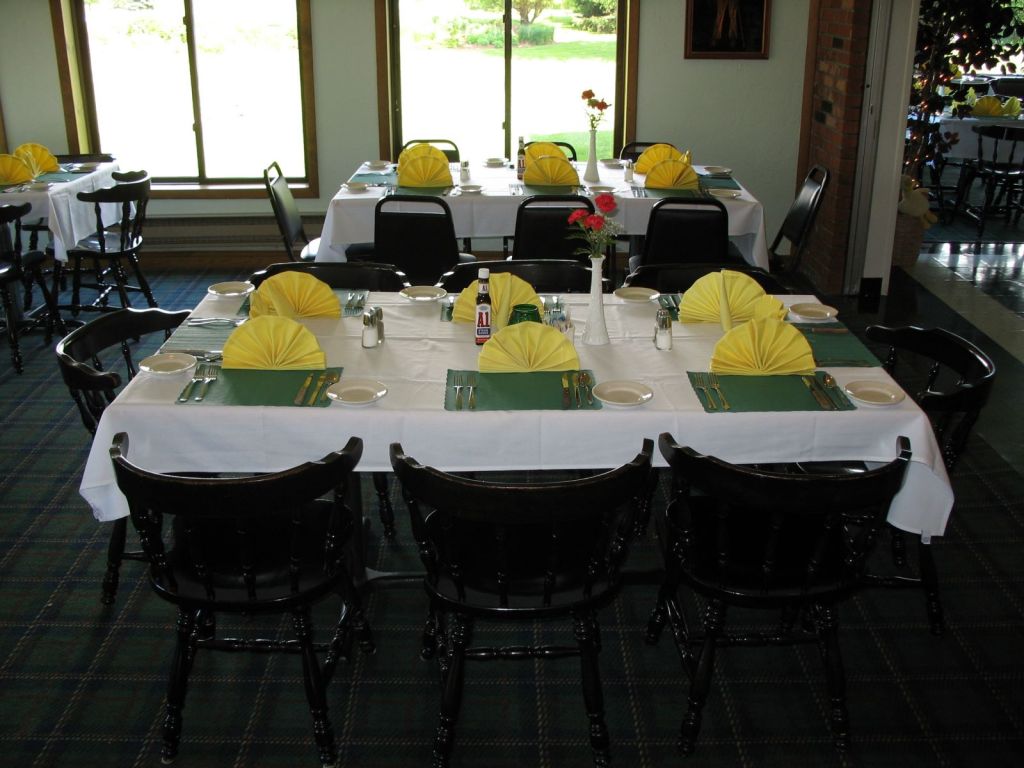 Gene Olson, CFP
Olson and Associates
Letters of Recommendation



~ Judy Vandenhouten
Kewaunee County Tavern League President
---
First of all, I want to say thank you to Royal Scot and Staff for running a fabulous outing. Everything is top notch-from the help in organizing our event, the golf course itself all the way to making sure the food is excellent. Thanks to Royal Scot we are able to achieve our money raising goals every year.
~ Jason Norton
Carrie Renard Outing Chairperson
---
The Royal Scot team has been instrumental in the planning organizing promotion and execution of our annual charity golf outing. The Royal Scot team was a crucial partner 6 years ago as their support directly led to the success of our group's first annual charity outing. now approaching our 7th annual charity outing. I can say that our annual outing would not be what it is today without the support of the Royal Scot team throughout the years.
~ Rob
Phi Delta Theda Alumni